We are a team of Private Equity professionals with more than 30 years of experience within the SME private equity field. The teams priority is to actively source, hands-on develop and successfully exit lower spectrum SME's.
We understand the value of expertise and count on several industrial advisors to contribute with their unique knowledge and competence.
Together, we create growth and a more sustainable future.
Investor Relations Manager
David has 30 years of experience in the financial market within Fixed Income Trading, hedge funds, and Asset Management Firms. Prior: Fixed Income Trading at Alfred Berg / ABN Amro, Co-founder Northern Light Event Fund, Partner and Institutional Sales at Coeli Asset Management.
Our investment managers are responsible for
the day-to-day operations of the PEQ funds.
CEO and Investment Manager
Greger has more than thirty years
of experience in the financial industry and has, among other things, worked
as the CEO of Servisen Investment Management and Deputy CEO of Beijer Capital.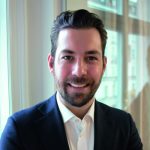 Erik has previous experience from Stora Enso, among other enterprises, where he was a Senior Manager in Strategy and M&A. Previous to that he worked as a project manager in M&A and Corporate Finance for PwC.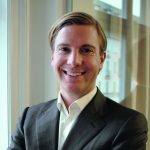 Oscar has more than fifteen years of experience as a financial advisor and management consultant. He has
mainly worked as a project manager
in corporate transactions and operational improvement projects
Business Development Manager
Jimmy has more than twenty-five years of experience in sales and is a Sales Expansion Specialist who guides our companies in management strategies, sales strategies, and organizational structures through evaluation and execution in close cooperation with the management team.

Jakobsbergsgatan 13
111 74 Stockholm
Box 3902
Telefon: +46 8 124 56 100
E-post: info@peqab.se
Jakobsbergsgatan 13
111 74 Stockholm
Box 3902
Telefon: +46 8 124 56 100
E-post: info@peqab.se