Population growth, urbanization, and a changing age structure present us with new challenges and opportunities. We focus on opportunities and therefore invest in companies that play an important role in the increasing health needs, urbanization, and migration.
According to the UN, the world's population is expected to increase by two billion people, from 7.7 billion at present to 9.7 billion in 2050. But we are not only becoming more, but we also tend to live in cities and live longer. In a near future, children below age 5 will be outnumbered by persons aged 65 or above. What implications will this have for us, our lifestyle and our health?
We feel curious and optimistic for the future with our themed strategies that are focusing on better health for all. With smart solutions for increasing health needs and sustainable urbanization, we can be well prepared.
This is just one reason why we have decided to invest in companies such as Boost and CL Fitness. Both of them produce a positive impact on health and aging by using high-tech equipment that adapts to every individual's needs.
Boost offers a completely new and unique way of working out. After doing an individual test, your workout is tailored to reach your individual goals.
This is for everyone who wants a healthier…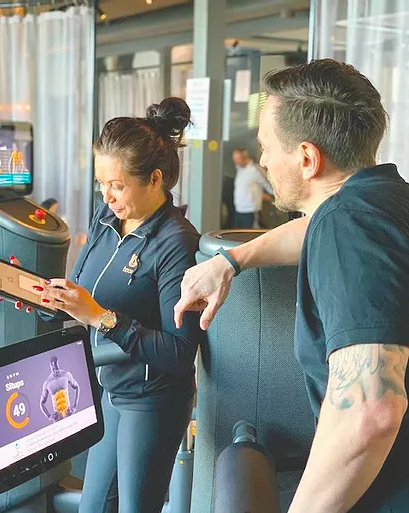 CL Fitness has developed and delivers profitable training solutions to clubs, associations, private companies, public institutions, hotel gyms, and spa facilities. 

Jakobsbergsgatan 13
111 74 Stockholm
Box 3902
Telefon: +46 8 124 56 100
E-post: info@peqab.se
Jakobsbergsgatan 13
111 74 Stockholm
Box 3902
Telefon: +46 8 124 56 100
E-post: info@peqab.se