"The ambition is to run our business in an entirely sustainable way"
When PEQ started more than 13 years ago, it was to give more investor categories access to the Swedish private equity market. With the help of this increased capital flow, PEQ aimed to generate returns through value growth in smaller companies. Even though this has not changed, many other things have during the past 8 years. This week we gathered the investment team of PEQ to hear more about the firm and its vision and expectations for the future. Here's what they believe that the future will offer.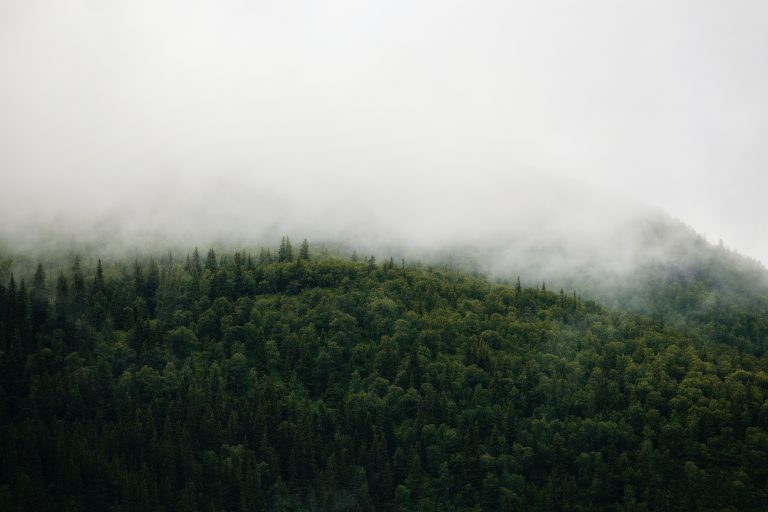 PEQ was founded in 2008. The same year we saw a global financial crisis erupted, Barack Obama was elected the president of the United States, and Lady Gaga released her debut album. A lot has happened since then. How, in particular, has the work with sustainability changed in Private Equity in recent years?
– Sustainability has received a much greater focus in private equity, as in societal development in general. Many PE companies in the Nordic region, and internationally, are reconsidering their investment strategies to incorporate Economical, Social, and Governmental aspects. This is necessary in order to remain competitive and differentiate from competitors.
– Interestingly, there have been a number of newly established PE companies that have introduced ESG and Impact Investments as a central part of their investment philosophy. Although, this trend has not been as clear in the smaller segment. We have also seen how sustainable theme funds have attracted a lot of investor interest during the last years.
And looking forward, what do you think will be the most important areas ahead? What will you as an investment theme keep an extra eye on?

– We will keep an extra eye out for companies that are facing a shift in adapting to the increased sustainability and technology requirements within their value chain.
– We are increasingly seeing that smaller companies are facing greater and greater challenges in maintaining competitiveness when they need to adapt to increased requirements within the value chain. Above all, we have seen increased regulatory requirements for environment and sustainability measures. Many smaller companies do not have the same resources and/or opportunities to bear the costs and run such initiatives while at the same time managing the core business. This, though, is often a requirement today. This is of course a good societal development that we, as professional investors, will support.
– PEQ:s vision for the future is to increase the focus on driving sustainability agendas and changes in the companies that need it most, i.e. the smaller companies who do not have sufficient resources or skills to start the work for change on their own.
Your most recent fund, PEQ Invest III, is a clear engagement to sustainability from an economic, environmental and social perspective. Tell us more about it.

– PEQ Invest III is our third fund and a development of PEQ II. It is a small-cap buyout fund with a clear focus on making Impact investments. The team behind it has extensive experience in actively processing the small-cap market, driving hands-on development, and successfully disposing of small-cap companies.
– We place great emphasis on identifying investment situations where key operational personnel want to reinvest a significant minority position and drive development according to a jointly developed business plan that extends three years ahead. Our mission is to combine attractive risk-return profiles with the intention of contributing to a specific environmental or social outcome with the UN's 17 Social Development Goals as a lens.
– We are looking for companies that usually have a turnover of between 50-300 million SEK. The fund acquires a majority share and creates a development plan with ESG, additional acquisitions, and sales as leitmotifs. The companies that the fund invests in must be driven by, and occupy a clear market position within, the following market themes; Cleantech, Tech Enablement, and Changing Demographics.
So, we have seen that sustainability has definitively become an integral part of private equity and investments. Why is sustainability important to you, and to the rest of the world?

– The current drive for sustainable investments continues to move at a rapid pace. The UN members for Principles of Responsible Investment now includes a total of $ 90 trillion in AUM, Assets Under Management.
– Regardless of which ESG strategy is used, one must not forget the central theme of sustainable development, i.e. value creation. Value creation has traditionally been embedded in the norms and mantra of Private Equity. However, ESG Investment has provided an extra lens for investors to approach an increasingly holistic value creation. ESG value creation is about creating sustainable value that has a positive effect on both economic aspects for the investor as well as ESG, or non-economic aspects that contribute to positive results in society. Conversely, ESG value creation minimizes the negative effects of the current economy, the status quo, which supports the transition to a sustainable economy.
And what do you believe are your responsibilities when it comes to sustainability?

– Taking responsibility for sustainability is profitable – but only if you do it for real. A survey done by Global Compact and Accenture has shown that the majority of all companies do only what's needed to avoid criticism.
– In recent decades, researchers have reiterated that continued overconsumption of natural resources will result in fatal consequences, especially in the developing regions where a large part of today's production takes place. Despite having all this knowledge, we can still see that of all the development goals within Agenda 2030, one of Sweden's biggest challenges is to reach goal twelve, the goal of sustainable production and consumption. Why is that?
– There are many examples of companies that have achieved great success through their sustainability work. We have chosen to integrate these issues into our ongoing investment operations by involving all employees in the investment team, as well as the management of the portfolio companies. We have a high ambition: to run our business in an entirely sustainable way, from an economic, environmental and social perspective. To achieve this, everyone has to contribute, all the time.
– Our mission is to deliver high and long-term risk-balanced returns, without harming the environment, the people or the communities in which we operate. Rather, we want to contribute to improving sustainability work. And we will achieve this by doing our utmost.
After 13 years of being active in the private equity world, seeing how it has changed, and also having a hunge of where it's going: What have been your most important experiences over the years?

– In general, it is important to identify the reasons why the company you are analyzing has not grown more. It is also key to understand if you have the tools to change that within a 3-5 year period. The value that PEQ adds to the equation needs to be clear and concrete, both for the investment team and for the key people in the companies.
– A common phenomenon is that the management in the companies is very knowledgeable in terms of development and product knowledge. But the commercial and financial aspects become more of a consequence than a part of the company's strategy. PEQ has its own operations team with extensive experience in sales and financial structuring, which drives the processes in the portfolio companies, to strengthen this part.

Jakobsbergsgatan 13
111 74 Stockholm
Box 3902
Telefon: +46 8 124 56 100
E-post: info@peqab.se
Jakobsbergsgatan 13
111 74 Stockholm
Box 3902
Telefon: +46 8 124 56 100
E-post: info@peqab.se